Irusu.Bento
Branding, Visual Identity, Webdesign
Capturing the environment
We 

reflected the sense of harmony and balance at the heart of Irusu.Bento through the use of illustration and clean lines, producing a modern take on the traditional Japanese aesthetic.

Irusu.bento is a home delivery bento service based in London, preparing freshly made, organic and healthy meals for those who wish for a quiet night in. The name comes from the Japanese term Irusu, or pretending to be out when someone knocks at your door, a nod to the cosiness and tranquility necessary for unwinding. We chose to base our design on the harmony and purity of the bento box, creating shapes made of rectangles of varying sizes to build box like spaces, evoking the cosiness of a room impermeable to the outside turmoil. We used illustration, a universal language, to bridge the gap between the English and Japanese languages, through the use of icons and pictograms.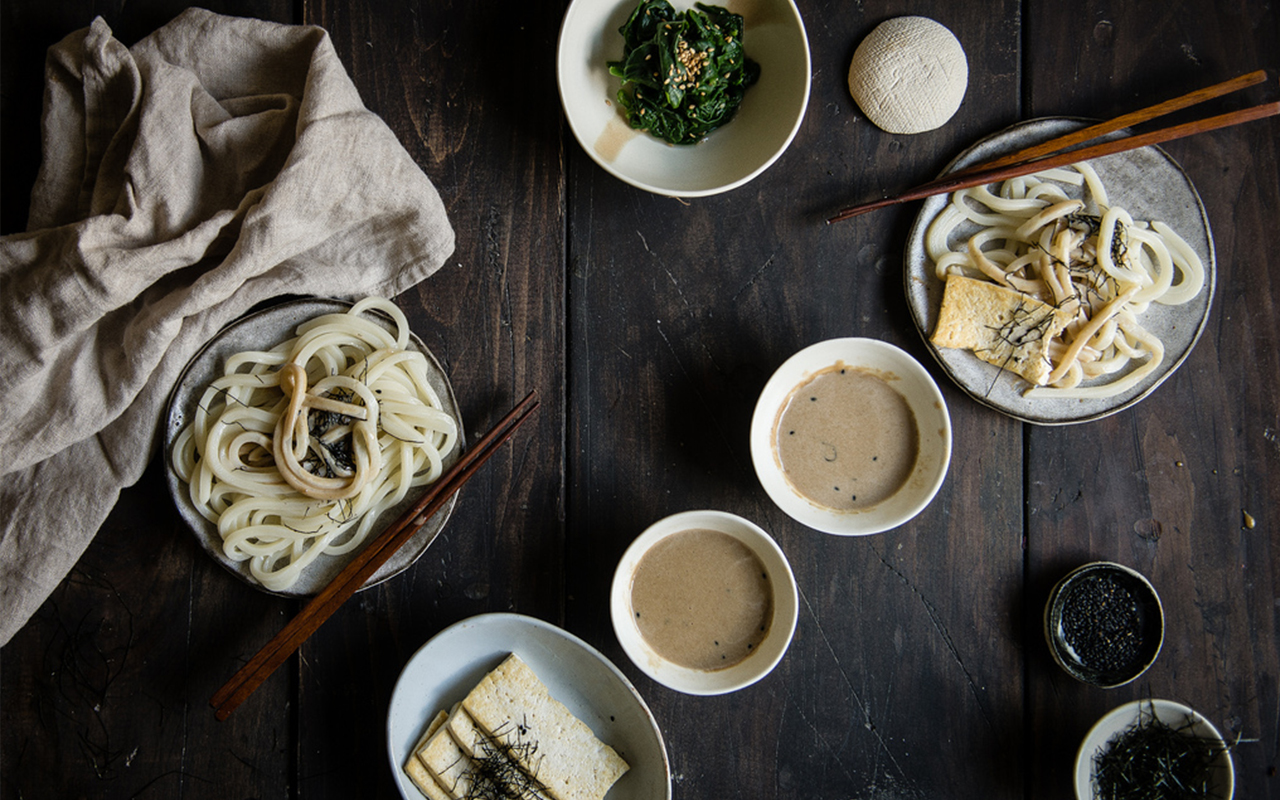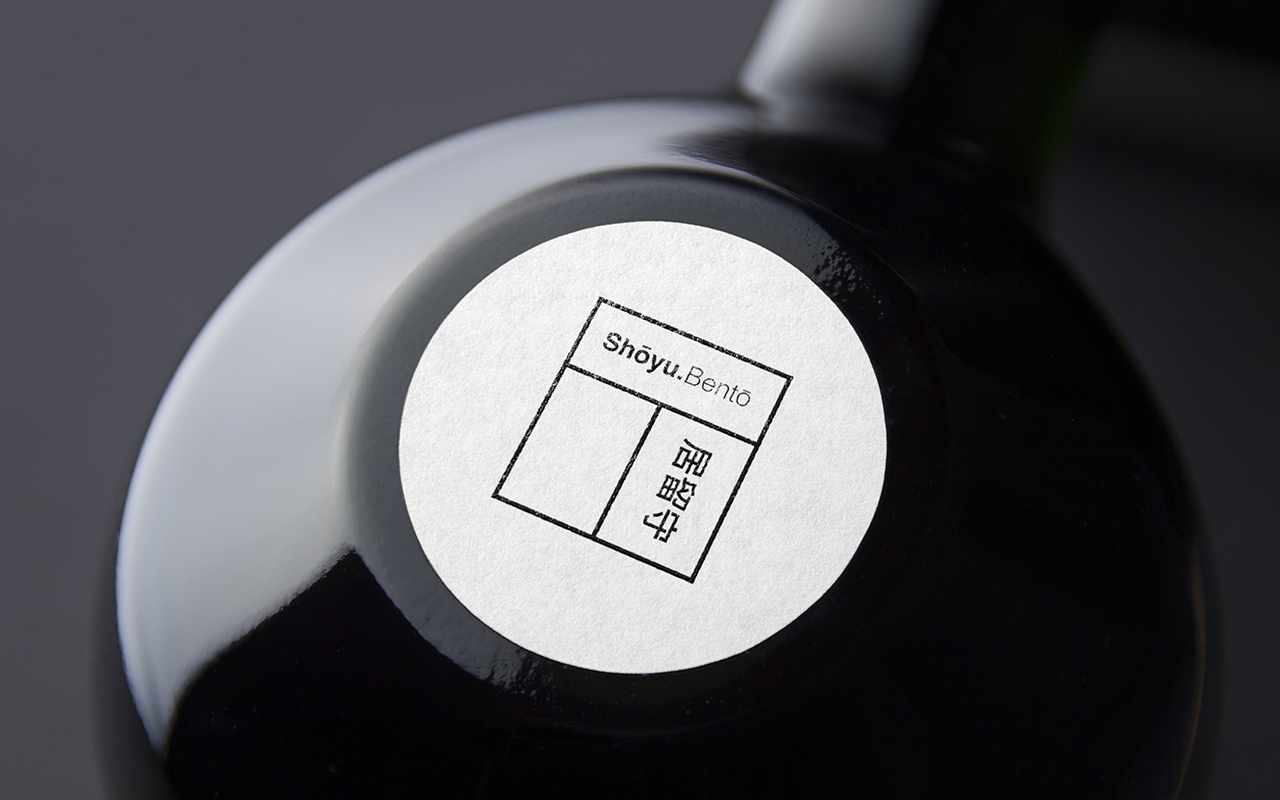 The Brand Bible 
We had the pleasure of developing the Branding and Communication Strategy for Irusu.Bento; A home delivery bento box service. Irusu prepares fresh, organic and healthy meals for those seeking a peaceful evening meal. The brand needed to capture the tradition and heritage of Japan in a clean, sophisticated and contemporary way that works for the Westernised market. As part of our strategy, we began by building and producing a brand bible capturing the essence of the Irusu Brand to help us and Irusu's founder better communicate the narrative later on. You will find below a few extracts from this book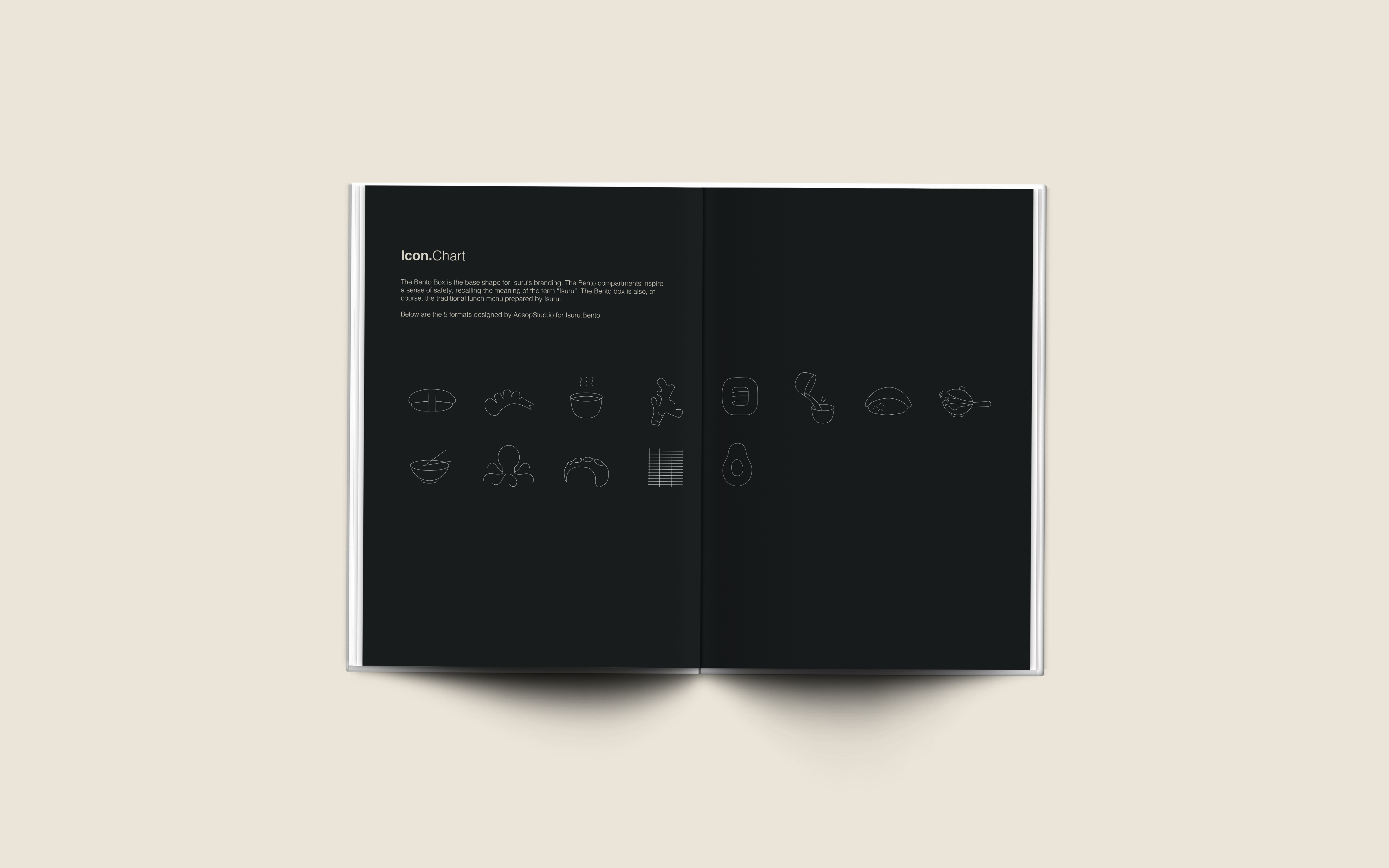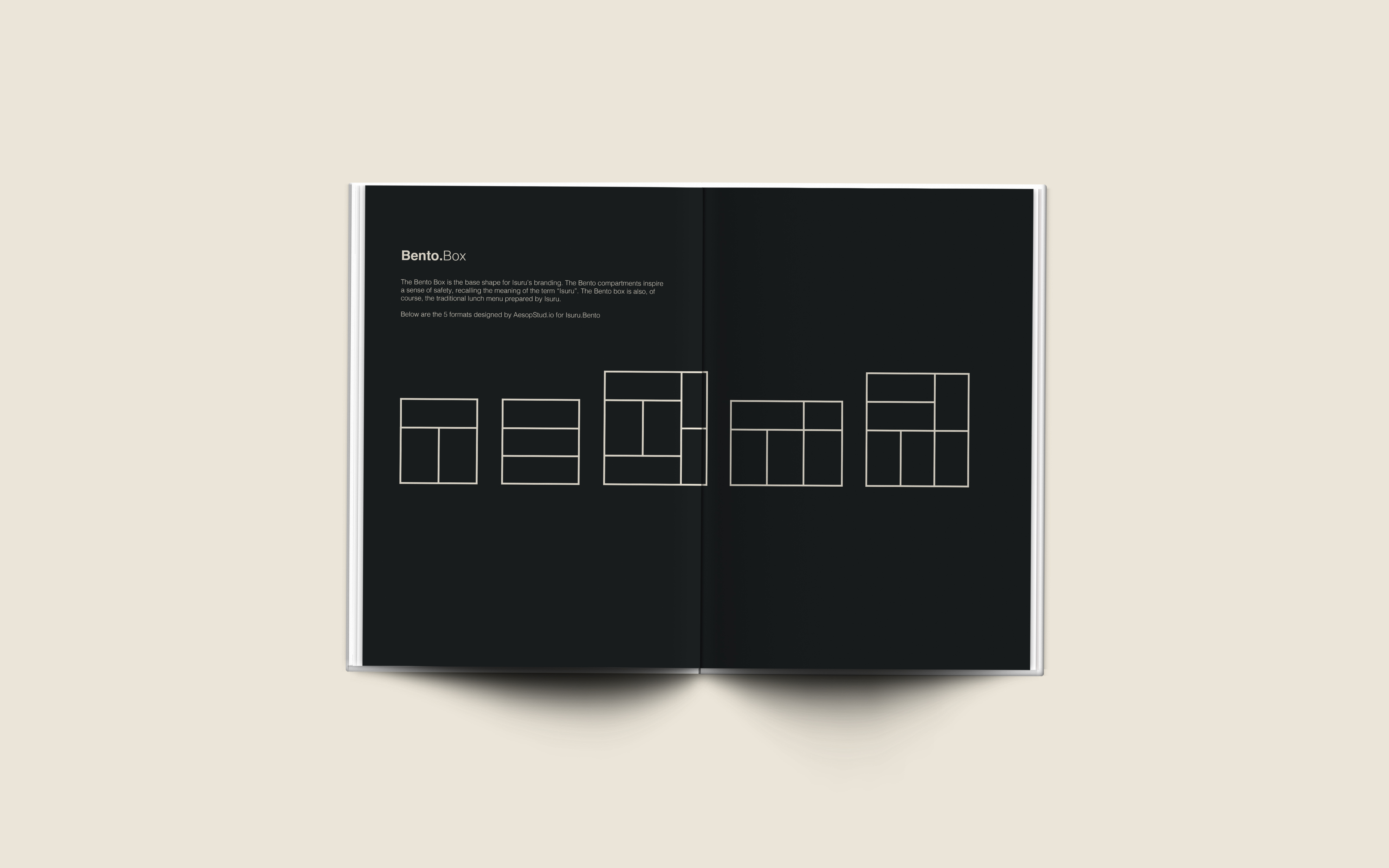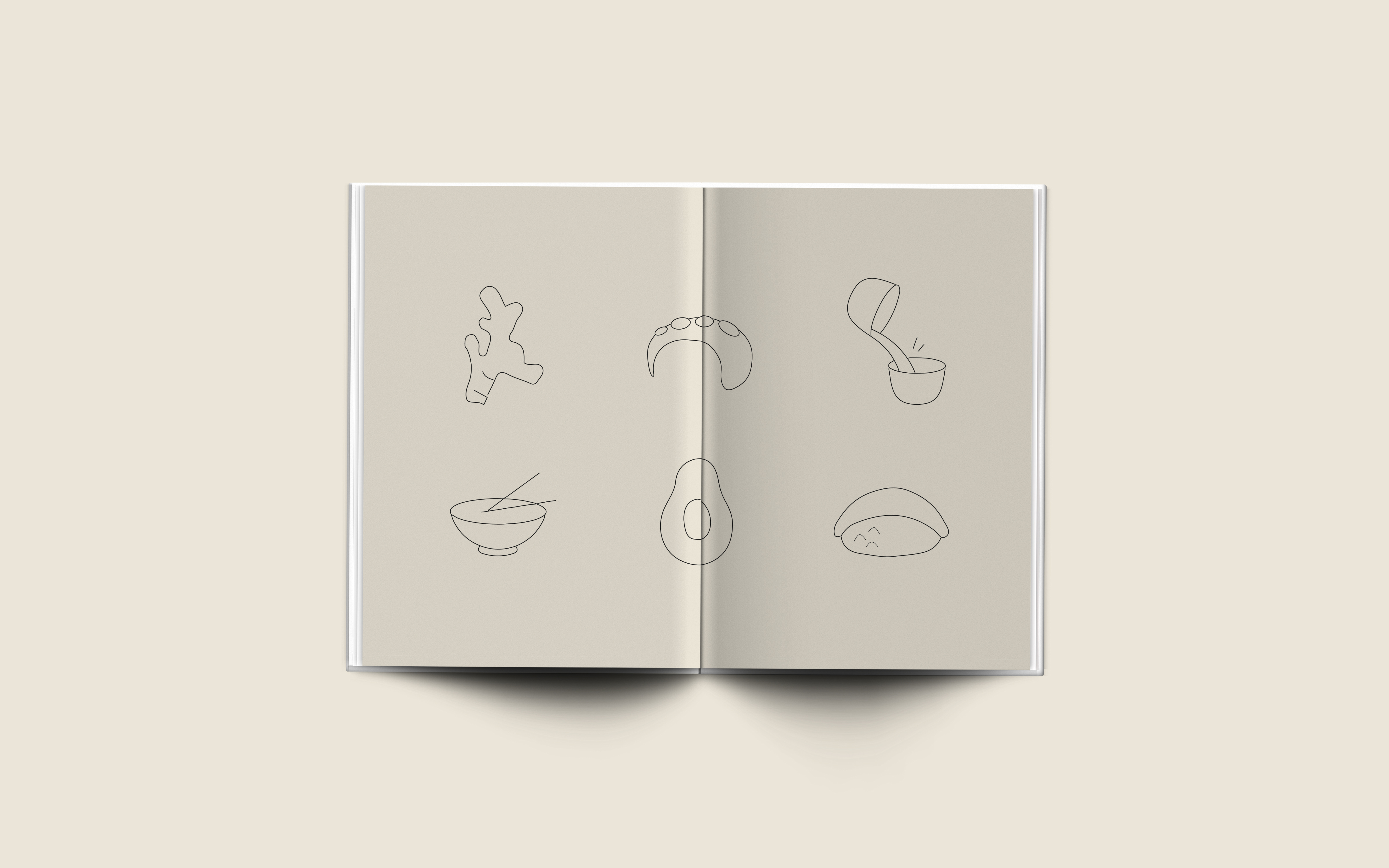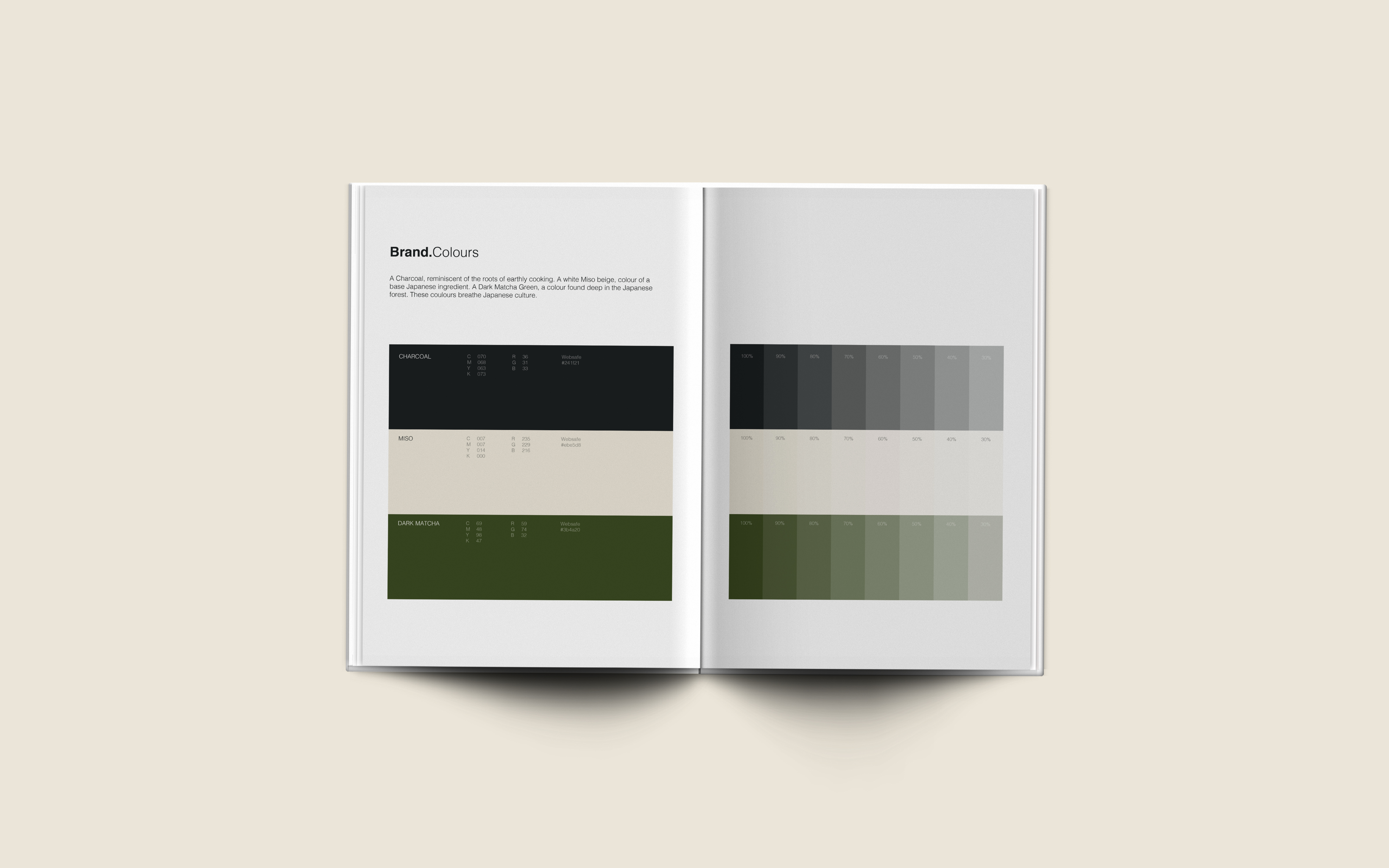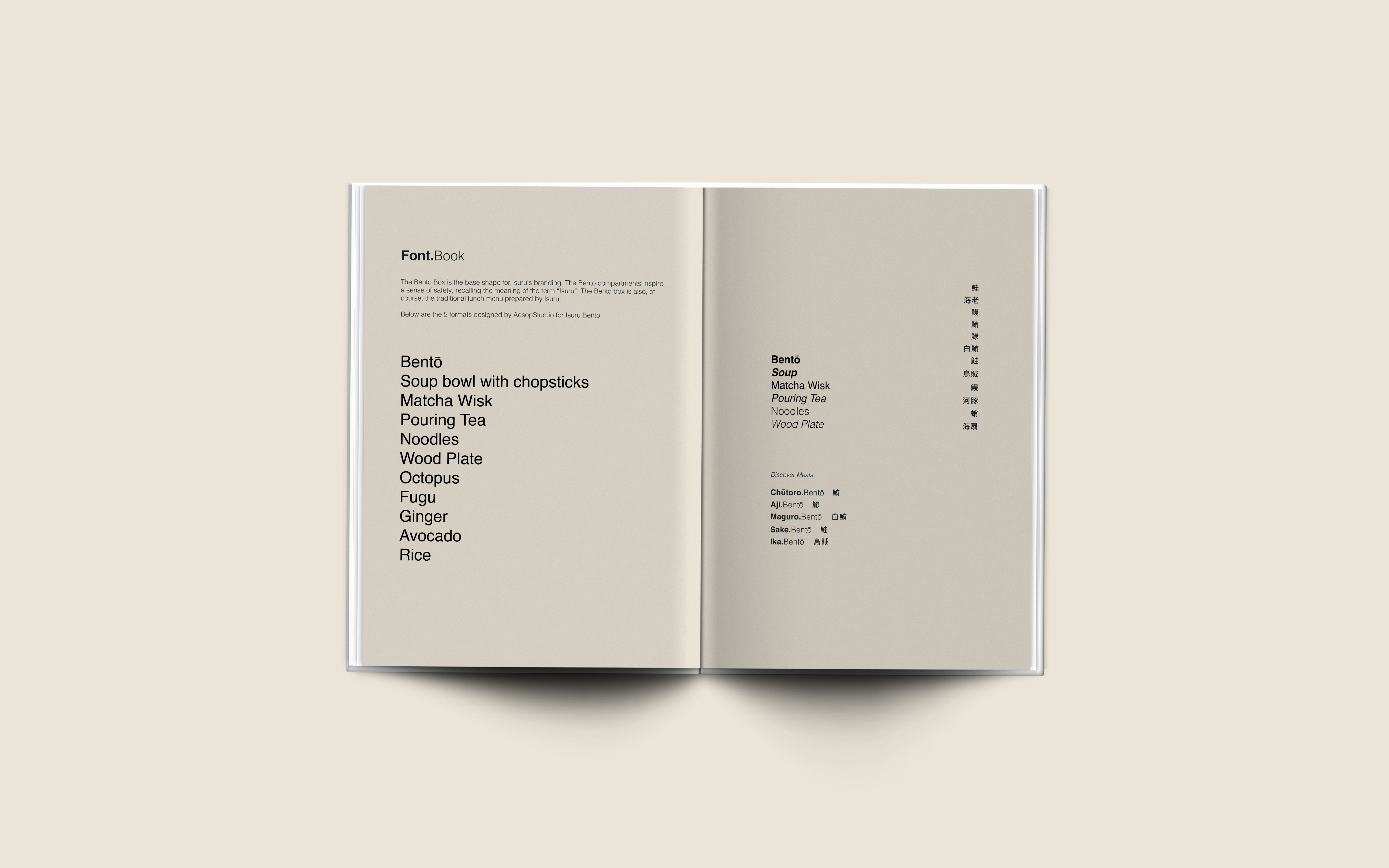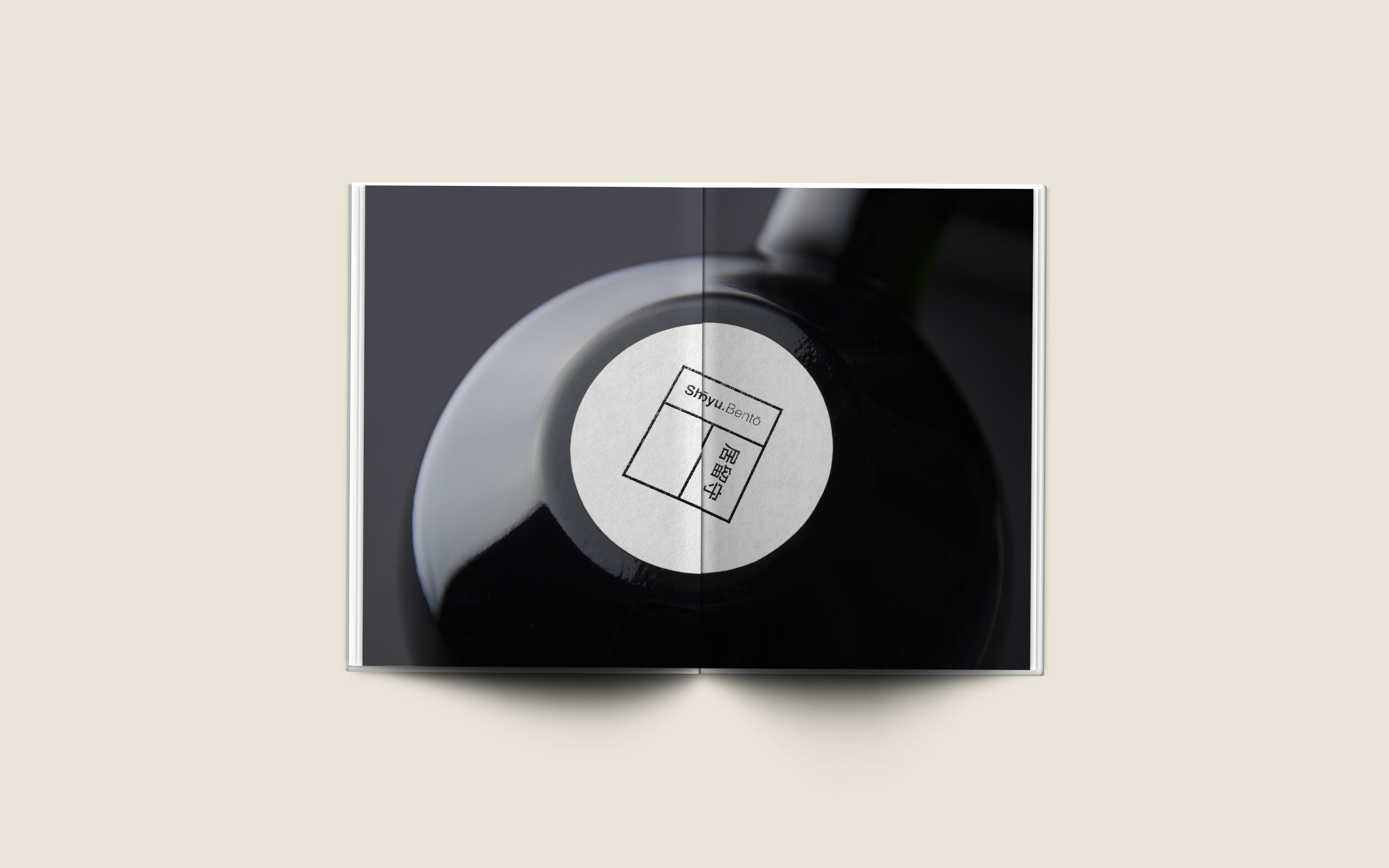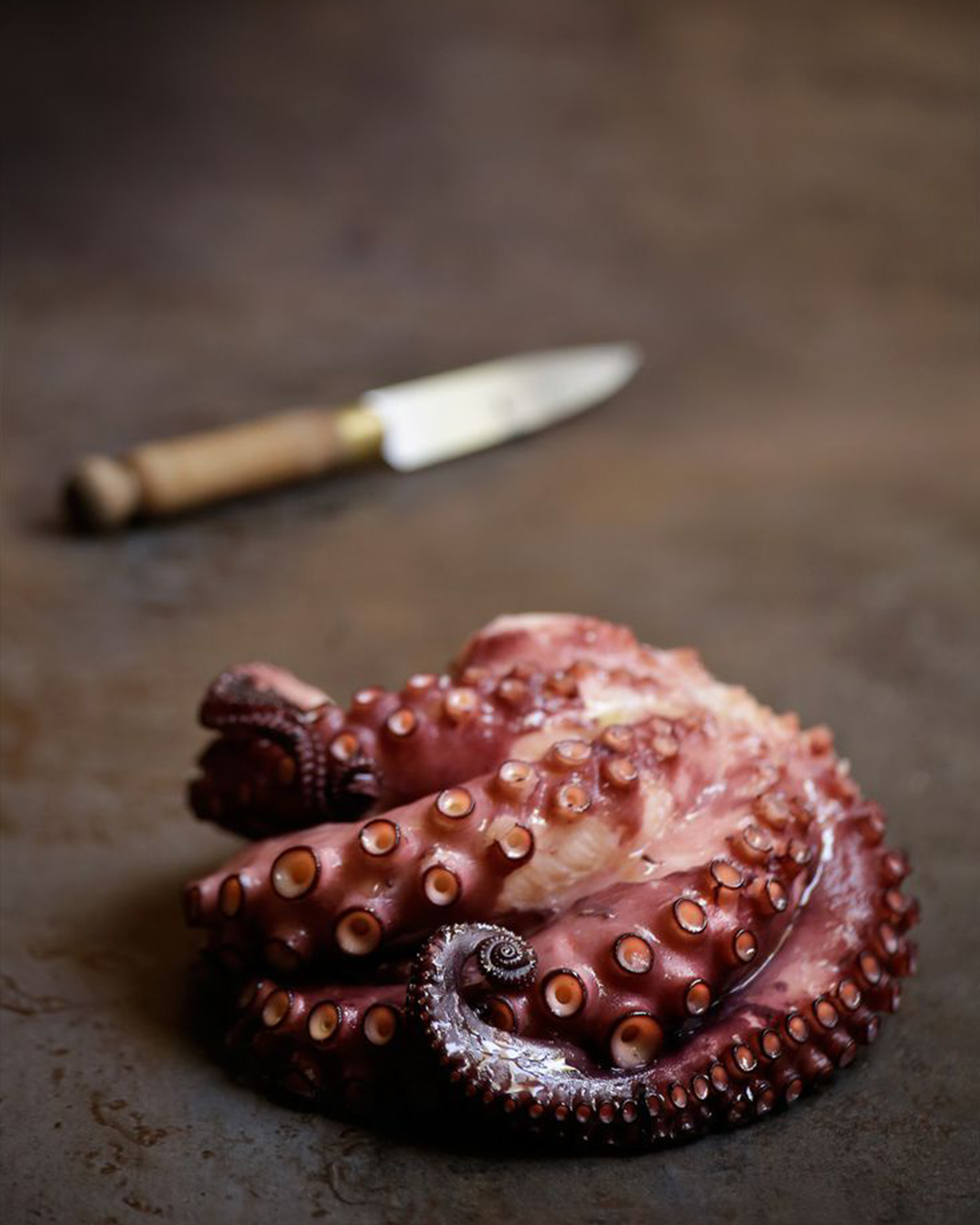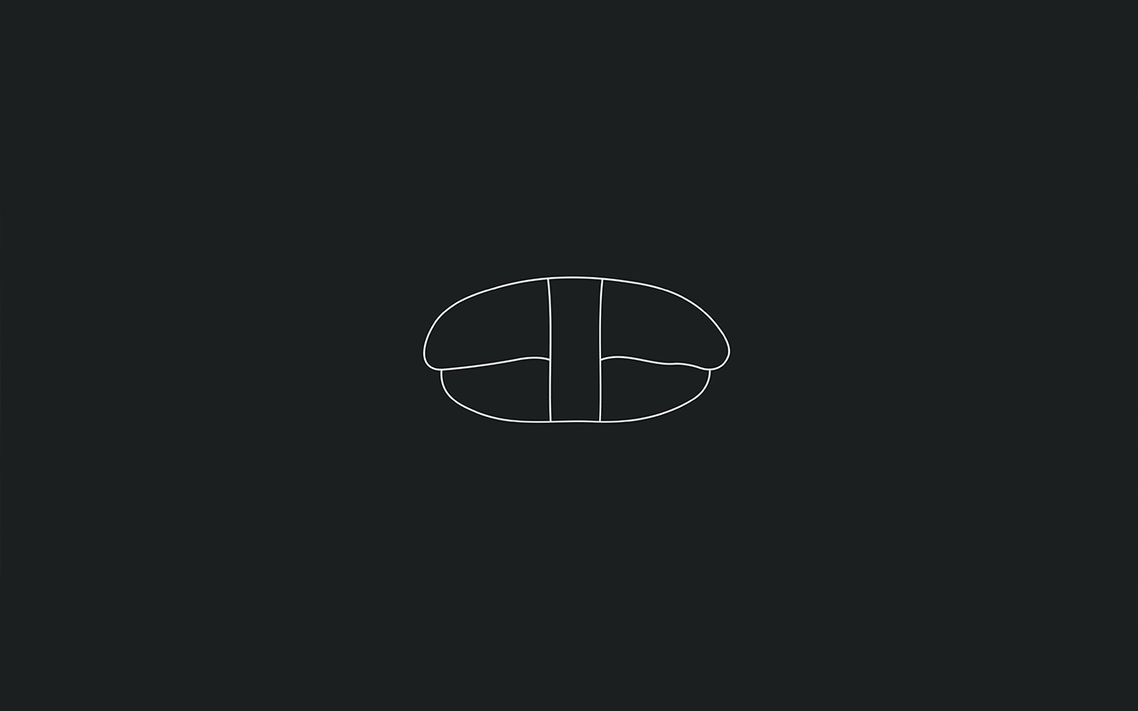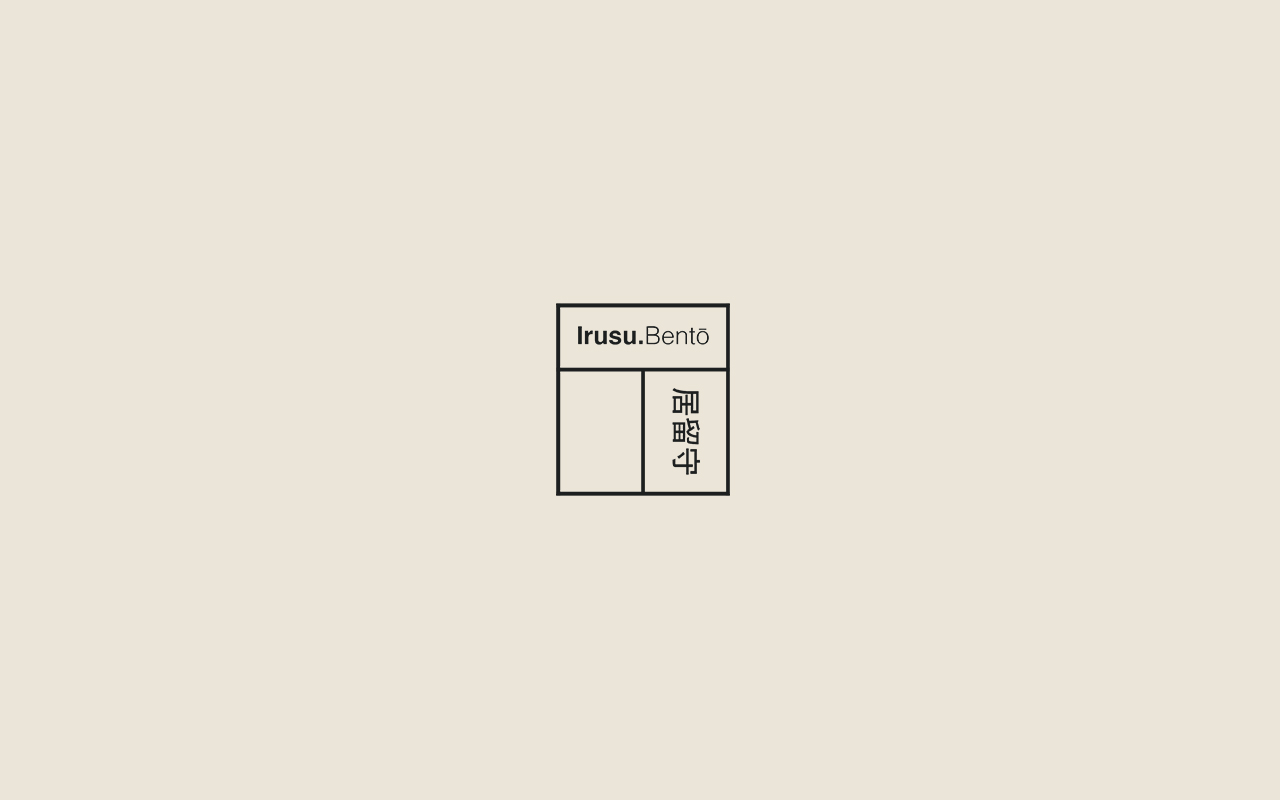 The Website : mobile and desktop
It was important that the overall identity for Irusu.bento was heavily influenced by the traditional culture of Japan. We found our inspiration in the bento box design, which itself echoes the tatami flooring design and the wall panelings in traditional Japanese homes. The essentialness of these lines appeal to the relaxation and serenity that is expected from Irusu. The pure lines and rectangular shapes were used throughout our branding process, from the website to the business cards and menus. They are made from a series of blocks that stack and slot together in a grid-like formation. We used this grid as a based for our Brandmark. The words Irusu.Bento were split and placed inside different shaped bento blocks which then created a dynamic, interchangeable brandmark that references the environment.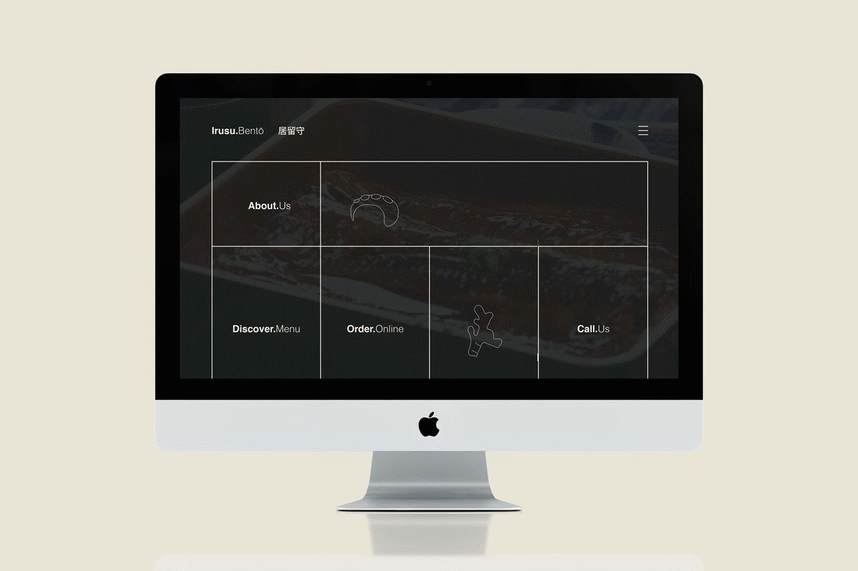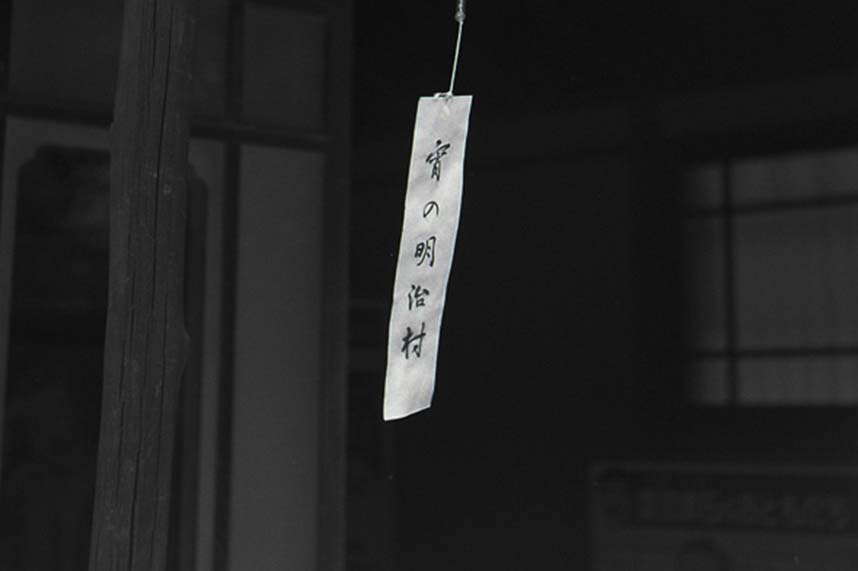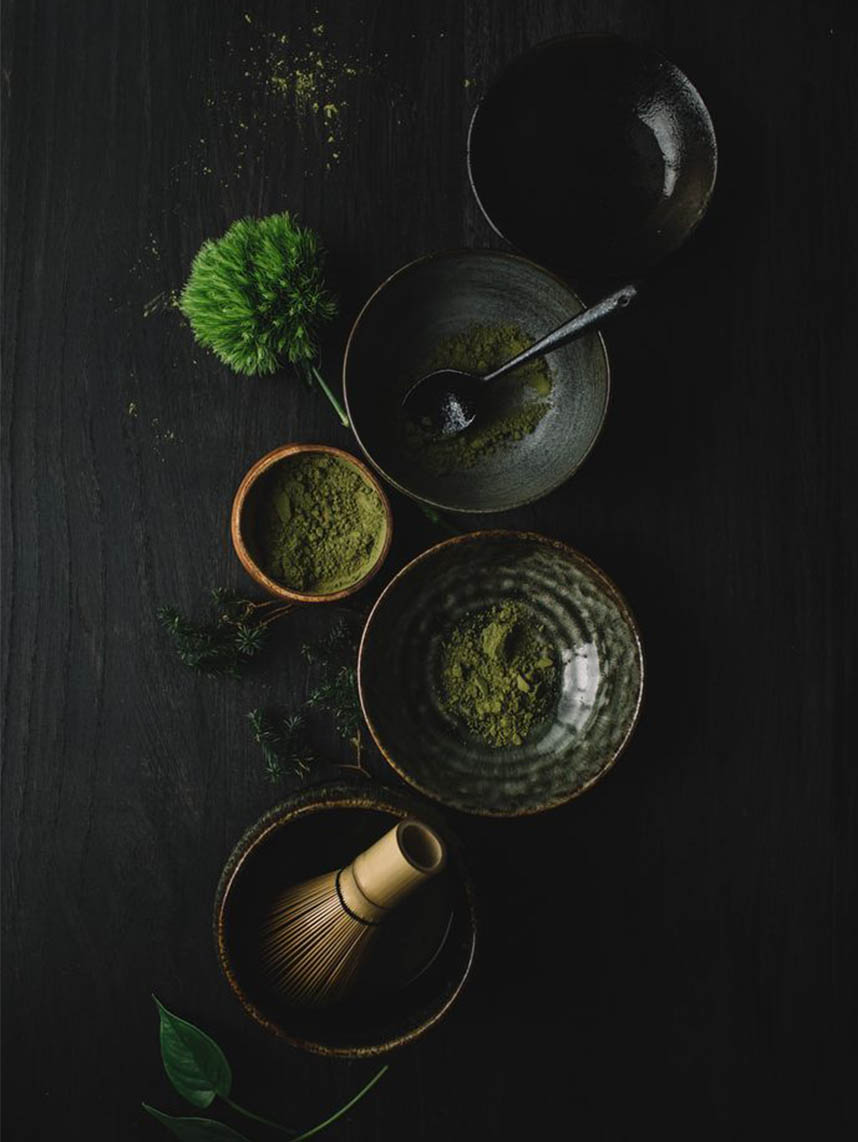 Click and drag horizontally 
Print design
We maintained the essentialness of the pure lines and rectangular shapes used throughout the website for our print designs. The menu, in both English and Japanese, is designed following the layout of a bento box, keeping in line with the aesthetic.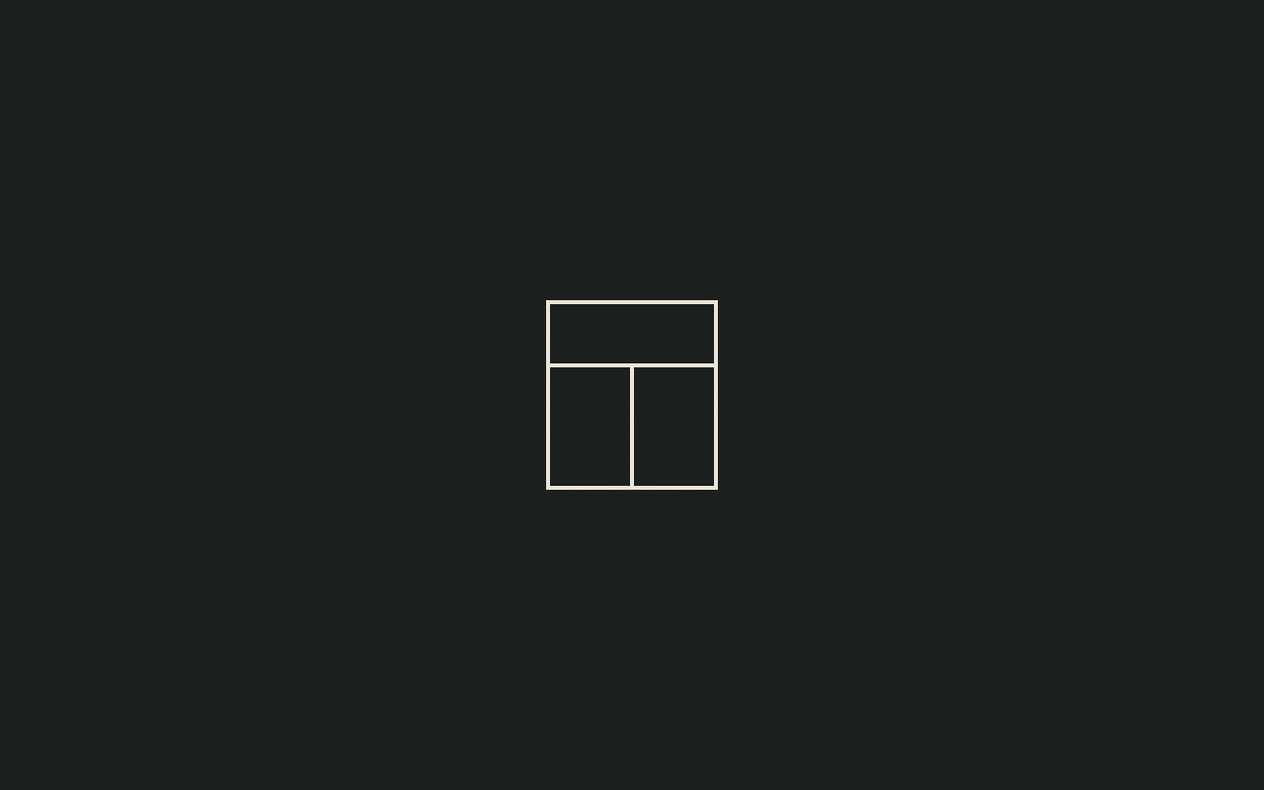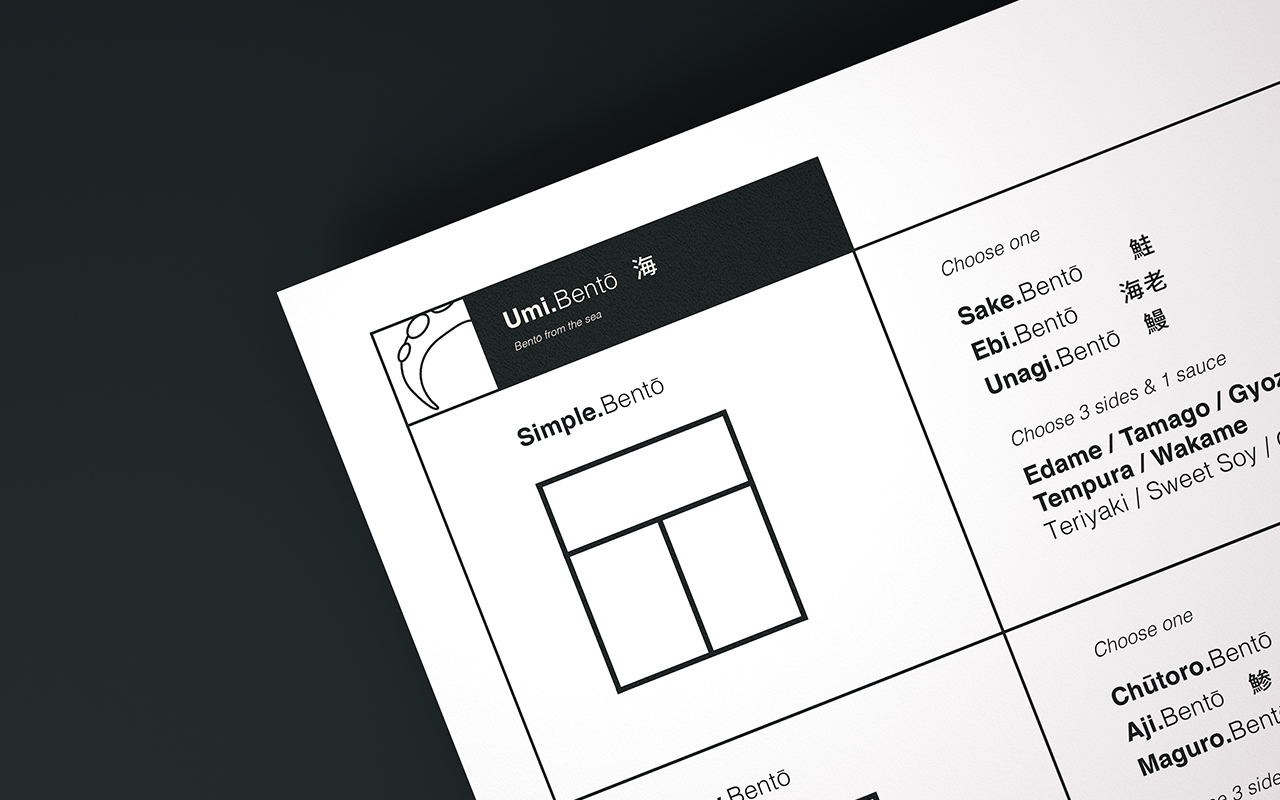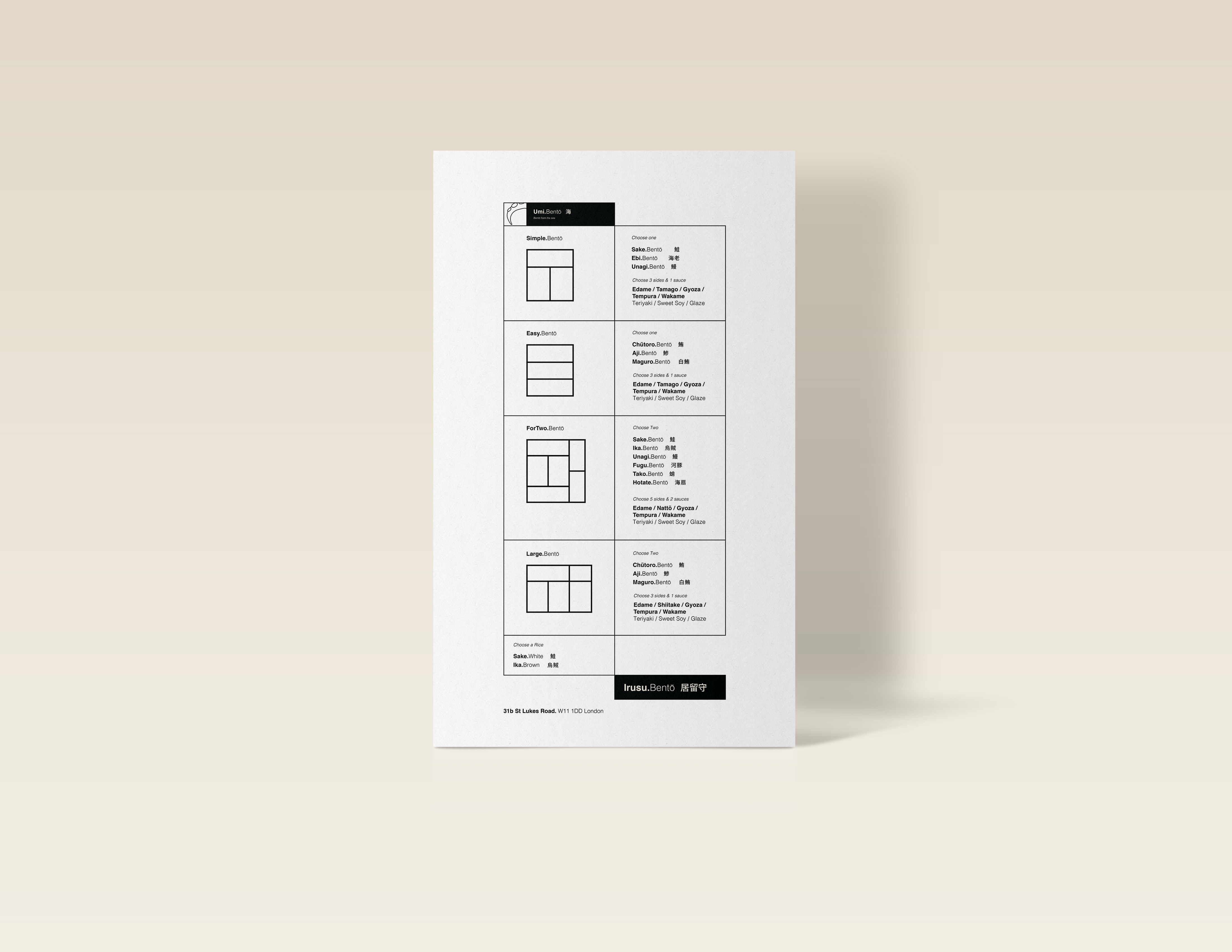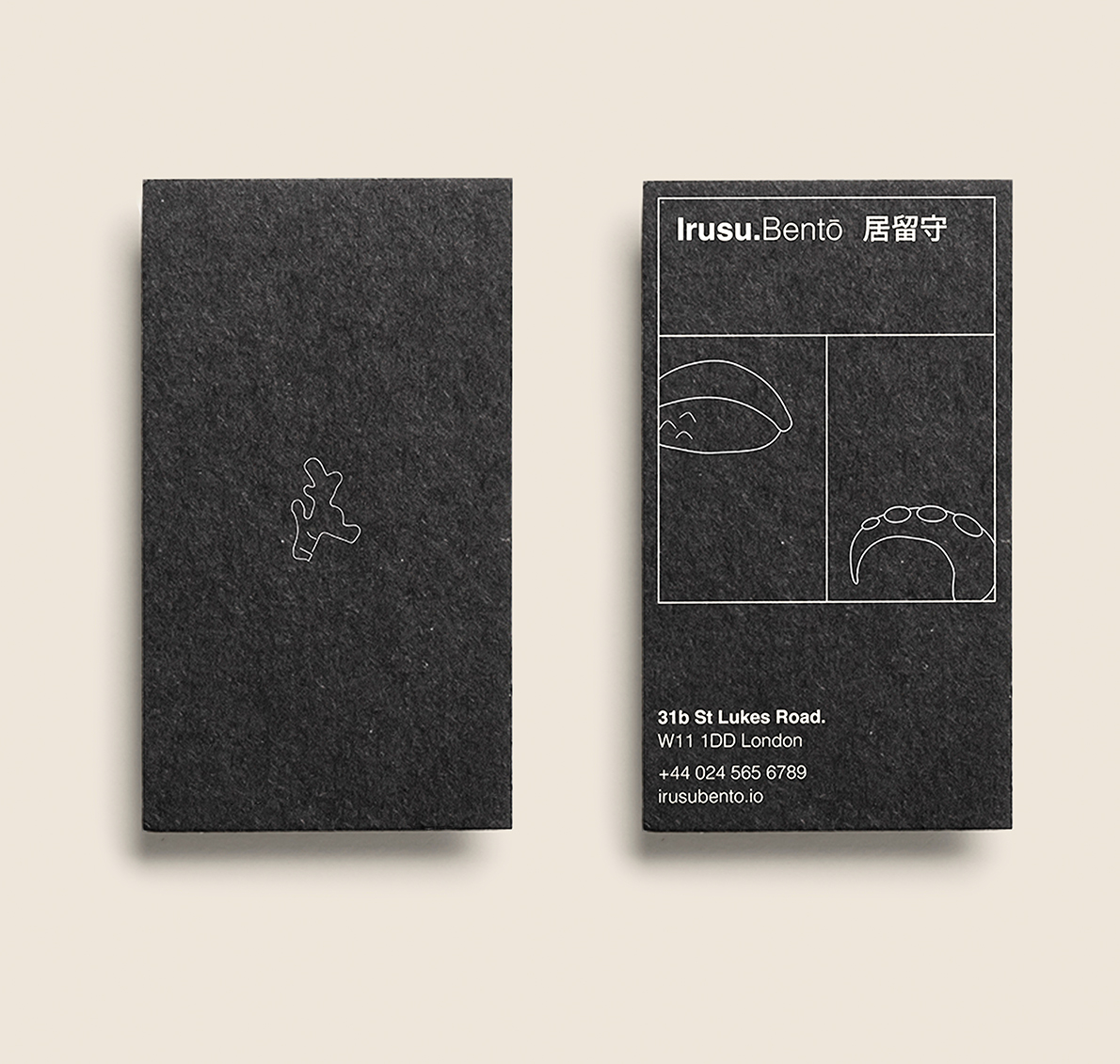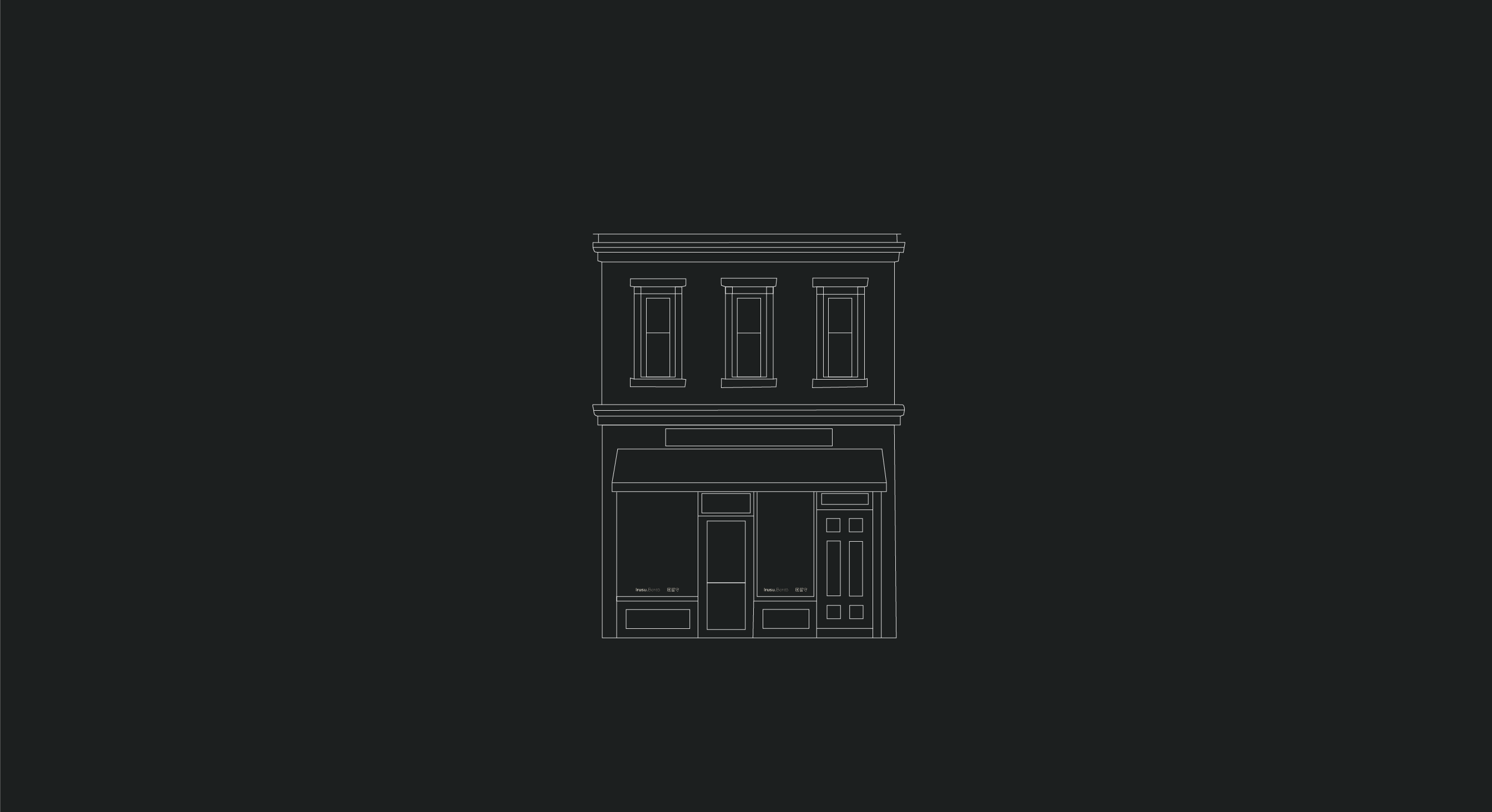 Design by
AesopStud.io