MILLI SCENT
Branding, Webdesign, Strategy
We Gave Milli Scent a Face Lift
We overhauled Milli Scent by infusing its sense of precision with a fashion brand worthy edge. From Identity to Packaging and Web Design, we covered all touchpoints. Then, we developed a digital communication strategy centred around producing captivating brand narratives and exploring all that the digital world has to offer.   
Milli Scent is a small scale, family run perfume and scented candle company located in Brooklyn, New York. Founded in 1940 by Millicent Cooper, it has produced many distinctive fragrances, renewed over the years. The brand's core values are precision and spirit, always independent and always interesting. Partnering with artists and especially writers, Milli Scent has associated itself with great sense and sensory creators, from philosophers to musicians.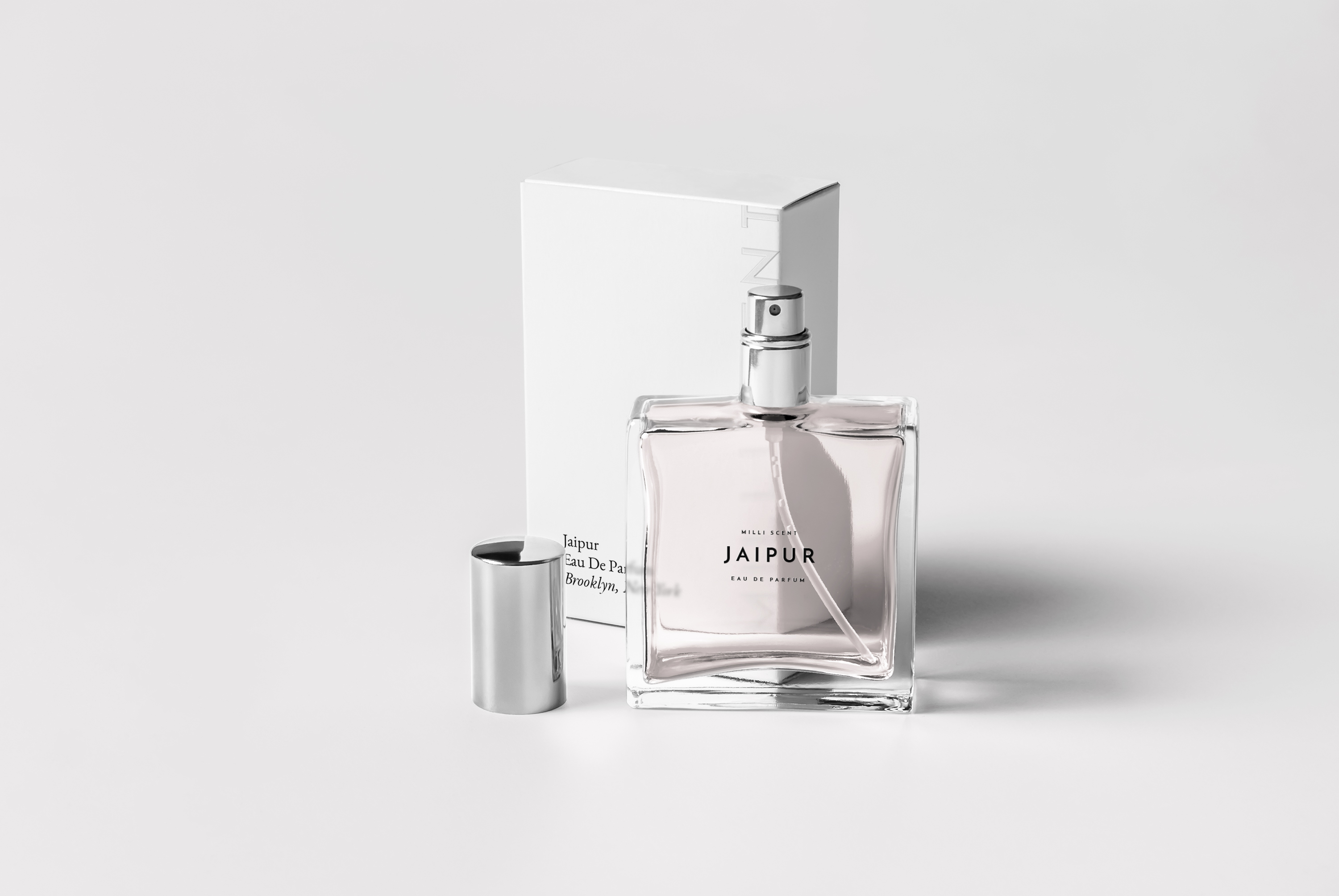 Brand Identity
Precision and delicacy meet modern edge. We kept our promise to keep our design to a minimal, retaining Milli Scent's intellectual spirit with a sense of modernity.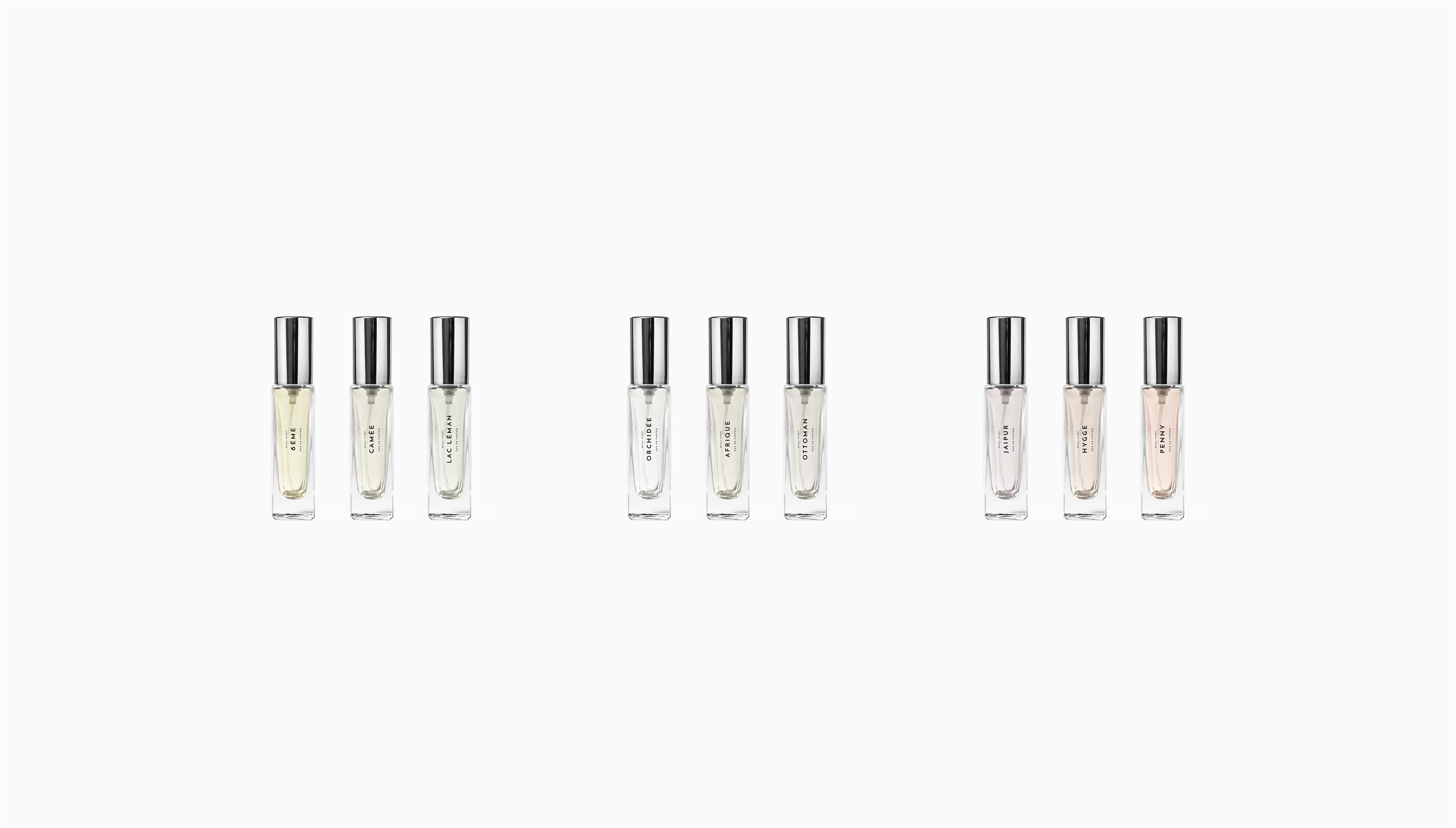 The Website
By creating a larger page than the screen size, and docking the menu just below the bottom of the screen, only just within eyesight, we created the illusion of space extending beyond the display, encouraging exploration as an enhanced form of browsing. By locking the menu just beyond the edge of the screen, we created a centre structure to which the main pages of the website are attached to. The various pages not docked to the menu glide in from below, left or right, as the menu slides to the top left or right corner, creating a dynamic canvas on which content is to be explored.
The Horizontal Scroll
We chose to design a horizontal navigation throughout the website. Visitors can discover the range of perfumes, candles and other products through a click and drag scroll, made dynamic using parallax effect where products glide across the screen. 
Maison : A Visual Timeline
We designed a visual timeline exploring the multiple facets of Millicent and her company. Keeping in line with the horizontal scroll, we designed an interactive and dynamic chain of beautiful and rare documents narrating the fascinating and rich story of Milli Scent. 
World : A Voyage Through Multiple Dimensions
The World page is the manifestation of our digital communication and brand content strategy for Milli Scent. We opted for the medium of film, a rich sensory experience for both eyes and ears, completing Milli Scent's own sensory offering: scent. The films, less than 3 minutes in length, follow the evolution of a Milli Scent Perfume over the course of 24 hours, the time it takes for the scent to disappear, and the extraordinary, unusual and inspiring day it can lead to having. Full of spirit and surprises, oddities and energy, these short films capture the spirit of the new Milli Scent. The web design features an immersive play bar and ever evolving subtext for an even richer experience.   
The Shop : Seamless, Seductive and Inspiring
Out of Milli Scent's desire for a significant increase in digital powered growth came our stylish proposition for the brand's new e-commerce platform and accompanying strategy. We kept the horizontal scroll, made key information easily available through transparent design, and enriched product and category pages with brand content, providing numerous gateways onto the e-commerce platform from social media and out brand advertising. The keywords for this design were seamless, seductive and inspiring.  
Packaging
We designed a range of boxes, bags and other print material for customers to enjoy through their online orders or in store. We understand the importance of packaging when it comes to encouraging UGC.